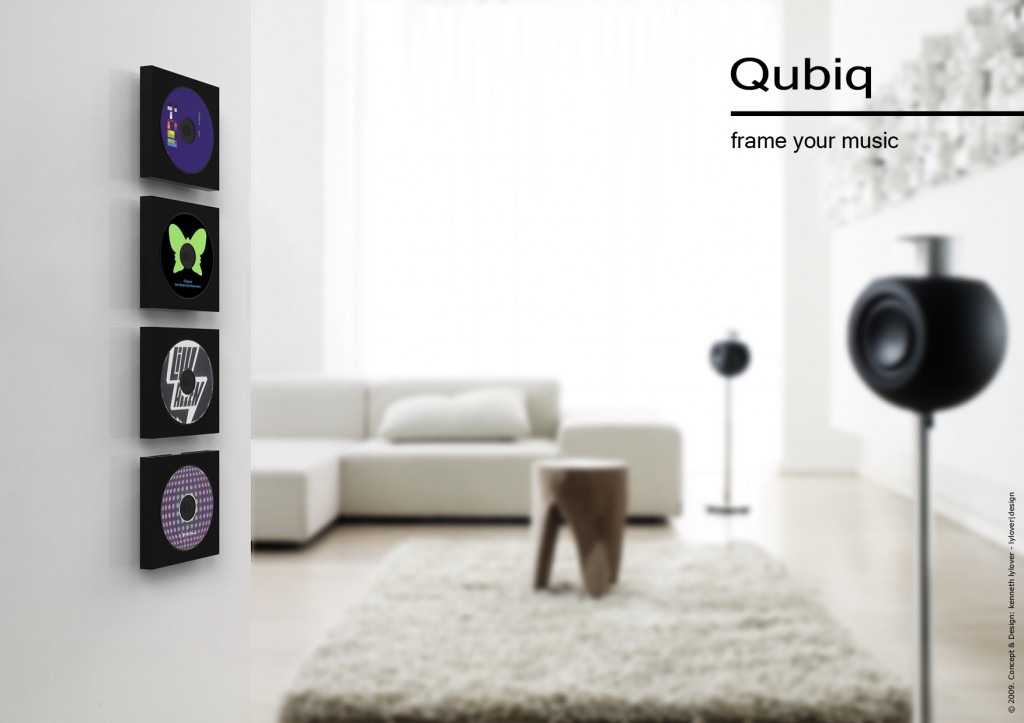 ---
Qubiq | Frame your music
Made back in the days when Music CD's was the only way to listen to music – Qubic is an innovative wall decoration as well as a way of storing and displaying your favorite music. A simple and beautiful way for you to appreciate the cd's pure beauty as an art on display on your wall.
Available in 2 minimalistic colours, Black and White High-gloss ABS plastic, Qubiq emphasizes and frames the cd artwork and at the same time keeping the cd's easy accessibly mounted on the high-density foam.
With an innovative and integrated cd-cover storage inside Qubiq you always has all the artist information easy at hand.
Copyright 2000 © Kenneth Lylover